Europa Galante was founded in 1989 by its musical director Fabio Biondi, who wanted to form an Italian period instrument ensemble to play both, the baroque and classical repertoire. The ensemble has a varying structure and often performs chamber music, such as the string sonatas of Italian composers of the seventeenth century. des 17. Jahrhunderts.
The ensemble's repertoire includes operas of Handel, such as Agrippina and Imeneo, as well as Vivaldi, including Bazajet, Ercole sul Termodonte, Oracolo in Messenia and many pre-eighteenth century instrumental works. The orchestra is widely known for its performances of the works of Alessandro Scarlatti, such as the oratorios (Maddalena, La Santissima Trinità), serenatas (Clori, Dorino e Amore) and operas including Massimo Puppieno, Il Trionfo dell'Onore, La Principessa Fedele and Carlo Re d'Allemagna. Europa Galante regularly collaborates with the Fondazione Santa Cecilia in Rome to rediscover and restore eighteenth-century Italian operas, such as Antonio Caldara's La Passione di Gesù Cristo, Leonardo Leo's Sant'Elena al Calvario or Gesu sotto il peso della Croce by F. di Mayo. Last season in Rome, the ensemble presented La Foresta Incantata by Francesco Geminiani, together with an animated film by Fabio Biondi and the director Davide Livermore.

Europa Galante performed in many of the world's major concert halls and theatres, including La Scala in Milan, Accademia di Santa Cecilia in Rome, Suntory Hall in Tokyo, Concertgebouw in Amsterdam, the Royal Albert Hall in London, Musikverein in Vienna, Lincoln Center in New York and the Sydney Opera House. The ensemble also toured throughout Australia, Japan, Europe, Canada, Israel, the USA and South America.
VIDEO
PRESS
"… tutto aveva un senso, un' intelligenza musicale. In tutto, questo Europa Galante si è confermata un' orchestra che risponde come un corpo unico ma che rivelare tra le sue fila bravi solisti, quando serve. Teatro colmo pubblico un festa come a un concerto rock!"
Gazzetta di Parma, 22 October 2021
"Had Fabio Biondi made no other record, we would know from this one that he was a great violinist."
The Strad, 2019
"I will certainly be looking out for any future releases he (Fabio Biondi) cares to record."
The Art Music Lounge, 2019
"Biondi was a wizard on his violin."
The San Diego Union Tribune. 2018
PROJECTS 2023/24 – A SELECTION
Availability upon request
Antonio Vivaldi – "Les Adieux"
with Fabio Biondi, künstlerische Leitung und Violine und Ann Hallenberg, Mezzosopran

A. Vivaldi:
Symphony from Griselda, RV 718
Aria "Vorrei dirti il mio dolore" from Rosmira fidele, RV 731
Aria "Un certo freddo orrore" from Feraspe, RV 713
Violin concerto in b major, RV 372 "Per la Signora Chiara"
Symphony in g major, RV 149 "Il coro delle muse"
Concerto for Lute, Strings & Bc, RV 540
Arias "Sarebbe un bel diletto" and "Sposa, non mi conosci?" from Oracolo in Messenia, RV 726
Violin concerto in b minor, RV 390
Sonata in e flat major, RV 130 "Al santo sepolcro"
Availability upon request
A. Vivaldi: Argippo RV 697
DOWNLOADS
PAST CONCERTS – A SELECTION
16 February 2022 Elbphilharmonie Hamburg / 18 February 2022 Palau de la Música Barcelona / 20 Feburary 2022 Auditorio Nacional de Música Madrid / 22 Feburary 2022 Theater an der Wien
C. Monteverdi: L' Orfeo
Fabio Biondi, Conductor / Ian Bostridge (Orfeo) / Monica Piccinini (Euridice, La Musica) / Marina de Liso (Messagera, La Speranza) / RIAS Kammerchor / Europa Galante / a.o.




"One can only marvel at the richness of colour in the ensemble Europa Galante, not even two dozen strong, under the direction of its concertmaster Fabio Biondi."
Hamburger Abendblatt, 17 February 2022
"El excelente conjunto instrumental."
opera world, 15 February 2022
20 April 2019
C. Monteverdi: Il ritorno d'Ulisse in patria
Fabio Biondi, conductor / Furio Zanasi, Ulisse / Sara Mingardo, Penelope / Ewa Leszczynska Ericlea / Matheus Pompeu, Giove / Coro Costanzo Porta / Walter Le Moli (stage director) a.o.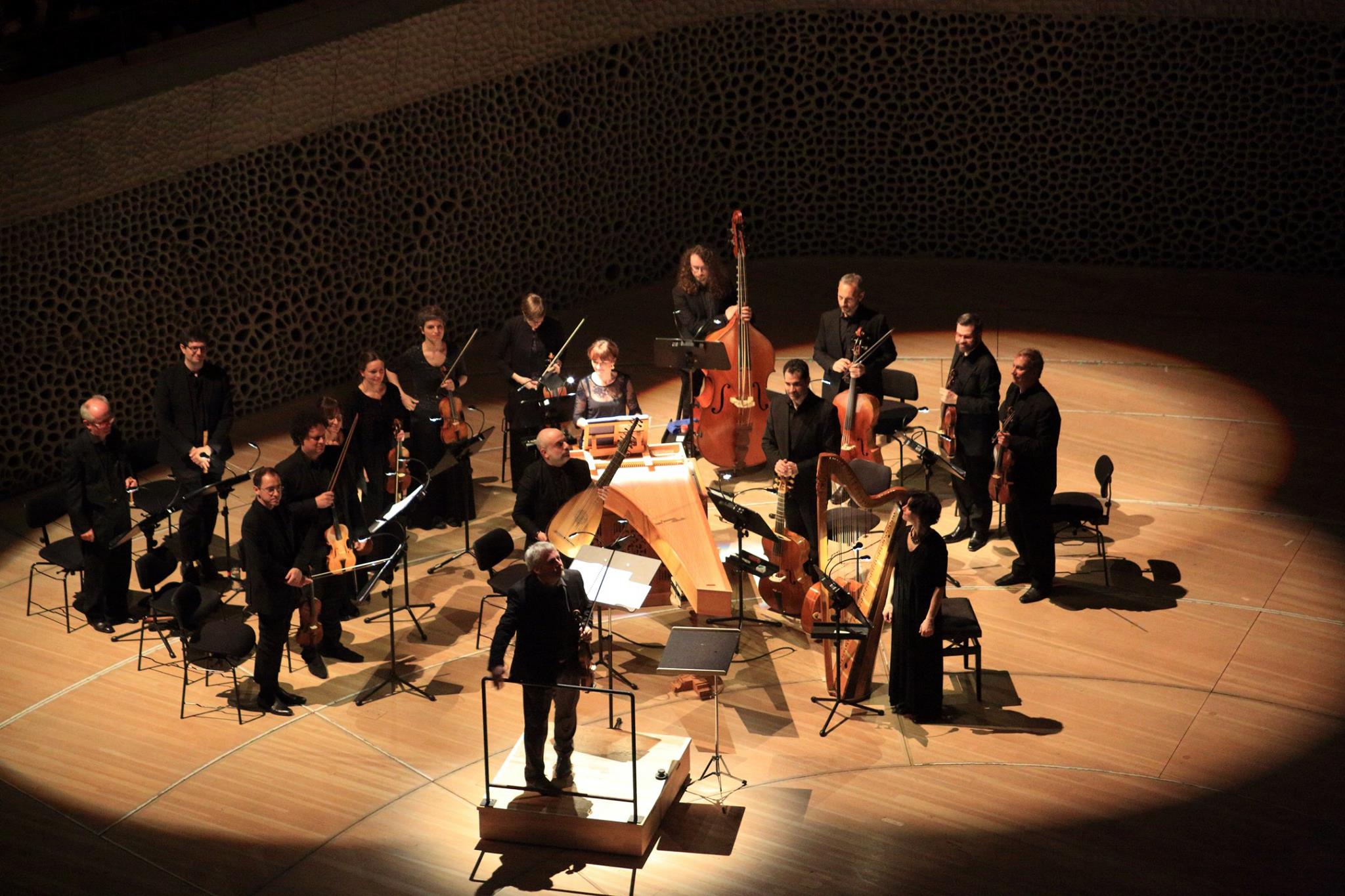 8 June 2018 / 21 July 2018 / 11 September 2018
EUROPEAN MIGRANTS

Works by M. Mascitti, A. Vivaldi, G.F. Händel, F. Geminianio, F. Barsanti, G. Paisiello, J. Stamitz, A. Soler, L. Boccherini and G. P. Telemann